So I just got home from the unveiling party for MAC to the Beach and man oh man am I tired. Have you ever tried fighting 50 plus women to swatch an eyeshadow?

Let's make a Pros/Cons List shall we?


Pros:

Hottie models who made me blush like a lil school girl...or as my friend said, "They look like human Ken dolls!"
Threw back a few yummy cocktails
I think I saw some models with trays of food but really who can eat when the person holding the tray has flawless abs staring at u in the face?
Got to pick up some of the stuff id been feenin for :)
Made some cool friends in line ..what was her name again?

Cons:
SOLD OUT MARINE LIFE?!! How is that possible when it's not even released yet?? I was mad as a mo'fo
Bumpin elbows with 100 crazy MAC fanatics
So I ended up getting 2 eyeshadows, a new blush, and a new lipstick. I also pre-ordered the Marine Life Highlighting powder that I can pick up on the 27th. I know Im gonna haul some more bronzers later but for now I am content :)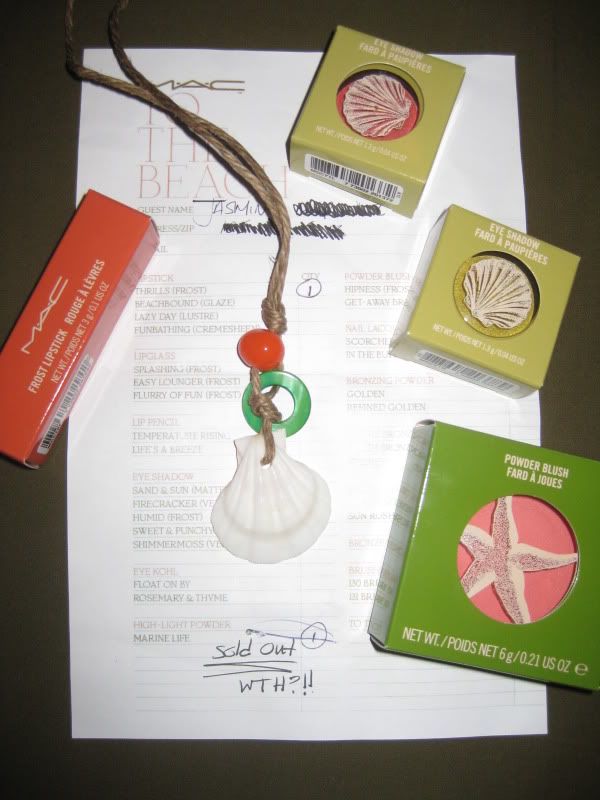 PS thanks to my lovely friends for supporting my addiction and coming with me.
Happy Reading <3
Jaz